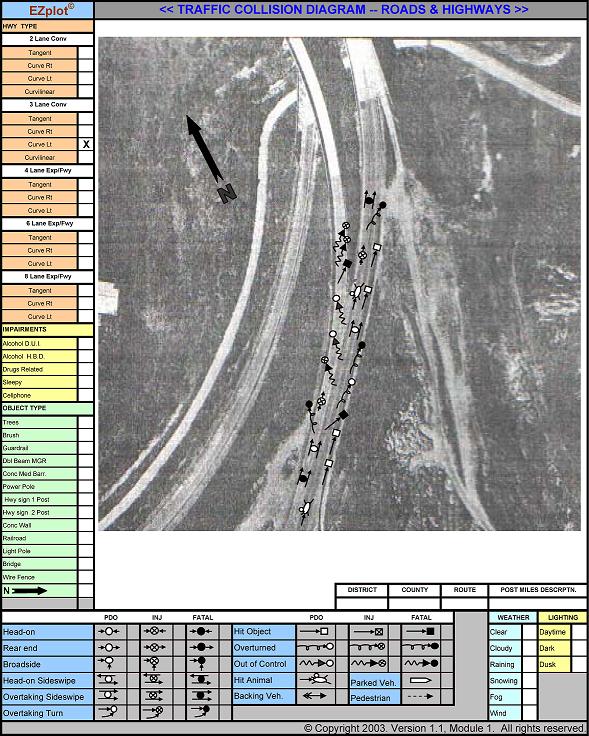 You can copy and paste aerial photos as a map overlay.
Features:


Collision information is plotted manually from traffic collision reports for 100% accuracy
31 different collision diagram symbols are included which can be easily located and aligned manually
Weather & lighting conditions, driver impairments, 13 types of objects hit, & pavement markings included
Templates can be easily modified for varying configurations
Minimal training required and easy to use
Requires Microsoft Excel to run
Full page collision diagrams can be printed also by using the redefine print area button. In this way,the tool and taskbars will not show up on the completed printout.
Collision diagram templates can be easily modified for varying geometrics by using the fence arrow and ungrouping the template. Then, any modifications can be easily made.
Request your Demo by clicking the link below.